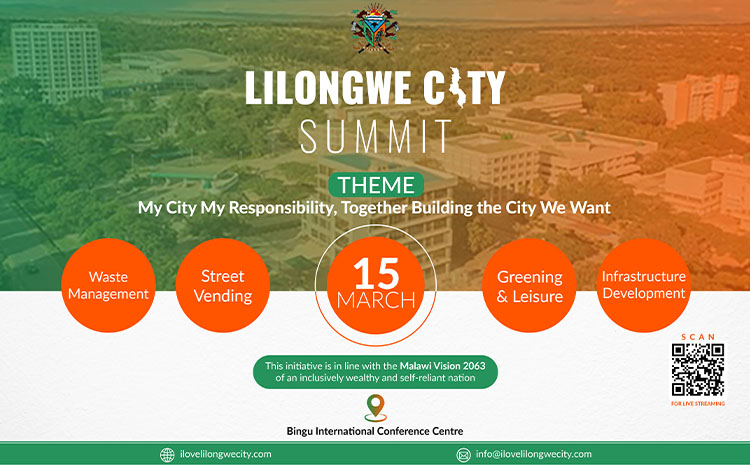 Lilongwe City Mayor Cllr Richard Banda has urged different stakeholders such as the public and private sector business players, community, policy leaders and residents to participate in the upcoming City Summit slated for 15 March, 2023 in Lilongwe.
Mayor Banda made the call on Wednesday February 15 during an interface with media practitioners regarding the forthcoming event.
Lilongwe City Council's Director of Planning & Development Hillary Kamela said that the upcoming summit will assist in uplifting and upgrading the city's outlook.