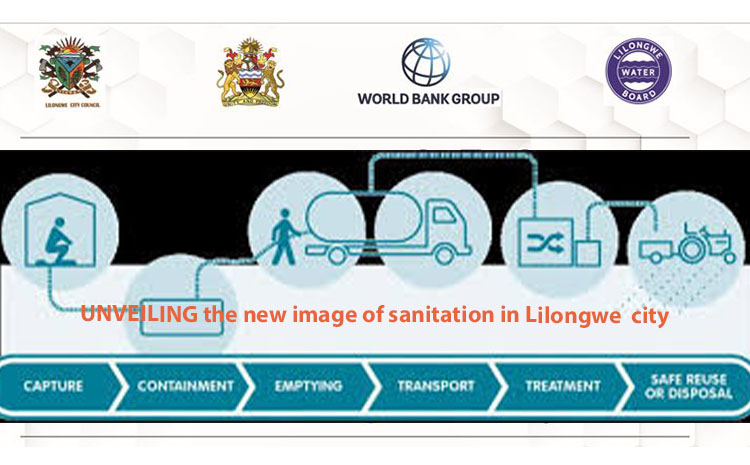 ZAMAKONO
Mangani.Popani.Lumikizani
Lilongwe Water Board (LWB) in conjunction with Lilongwe City Council (LCC) wishes to inform the general public that it has introduced "ZAMAKONO" as the new visual imagery in implementation of the Lilongwe Water and Sanitation Project (LWSP) funded by World Bank the project aims to improve access by residents to improved water supply and safely managed sanitation services in the city. Overall, the LWSP envisages addressing Water Sanitation and Hygienic challenges that residents of Lilongwe City face by 2003.
The project's visual imagery comprises along with the name "ZAMAKONO" in aqua maroon in color and is accompanied by the call to action; "MANGANI.POPANI.LUMIKIZANI". It aims to drive demand for improved sanitation services by influencing behavioral change towards adoption of emptiable toilets and connection to the city's sewer network which is undergoing upgrades and expansion.
Zamakono literally means "Modern" while the call to action translates to "Build, Empty and Connect". The project's imagery was developed by LWSP's Sanitation Marketing Consultant the FD Communications Ltd/EMD Engineering joint venture.
LWB and LCC wish to advise all concerned stakeholders that the new logo and visual imagery will accompany all communication materials in support of implementation activities of the sanitation component of the project.