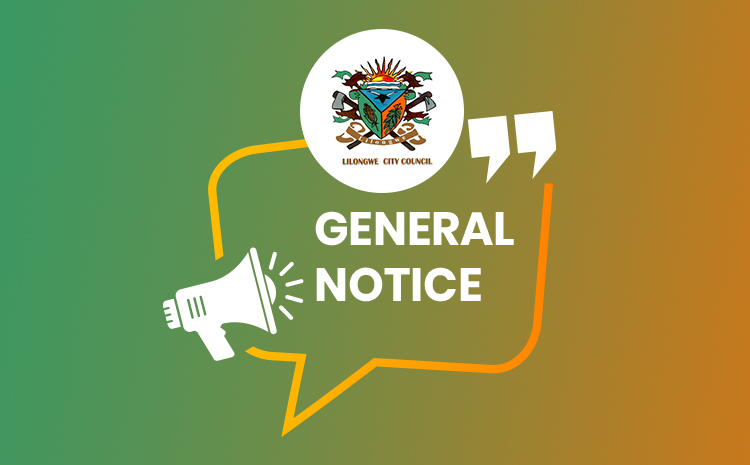 Formulation of Lilongwe City Council Strategic Plan : Your Input Counts
The Lilongwe City Council(the Council) with support from the World Bank under the Lilongwe Water Sanitation Project is formulating a Strategic Plan 2020/2025
Why do we need this Plan?
First. We need to TRANSFORM the City Council. We recognize that our delivery of services has been inadequate. Small changes will not be enough.
Second. We know that CHANGE IS POSSIBLE. We have already begun to implement reforms at the Council.
Third. Our plan focusses on a few innovative PRIORITIES. We think it is better to achieve a limited number of strategic measures rather than to try to do everything. Our annual budgets will cover a wider range of initiatives.
Fourth. We cannot realize our goals by ourselves. We need to work with PARTNERS to generate ideas and provide technical and financial support. The strategic plan is an instrument to create and mobilize genuine partnerships.
What are we asking from you?
The Lilongwe City Council welcomes comments and feedback to improve the design and implementation of our strategic plan. We urge citizens, civil society organizations, private sector and other interested partners and stakeholders to contact us to discuss any matter of interest raised by our plan. Please assist by letting us know what you think and identifying ways for us to improve the services we deliver.
How to submit your input into the strategic planning process.
The draft strategic plan can be downloaded from our website www.lcc.mw Comments and inputs should be submitted to the City Council by 31 August 2020. Comments and other inputs can be made using any of the platforms below:
The Chief Executive Officer
Lilongwe City Council
Civic offices
P.O. box 30396
Lilongwe 3
Cell: +265 (0 888 714617)
Email: john.chome@lcc.mw
info@lcc.mw Or call on our toll free line 346